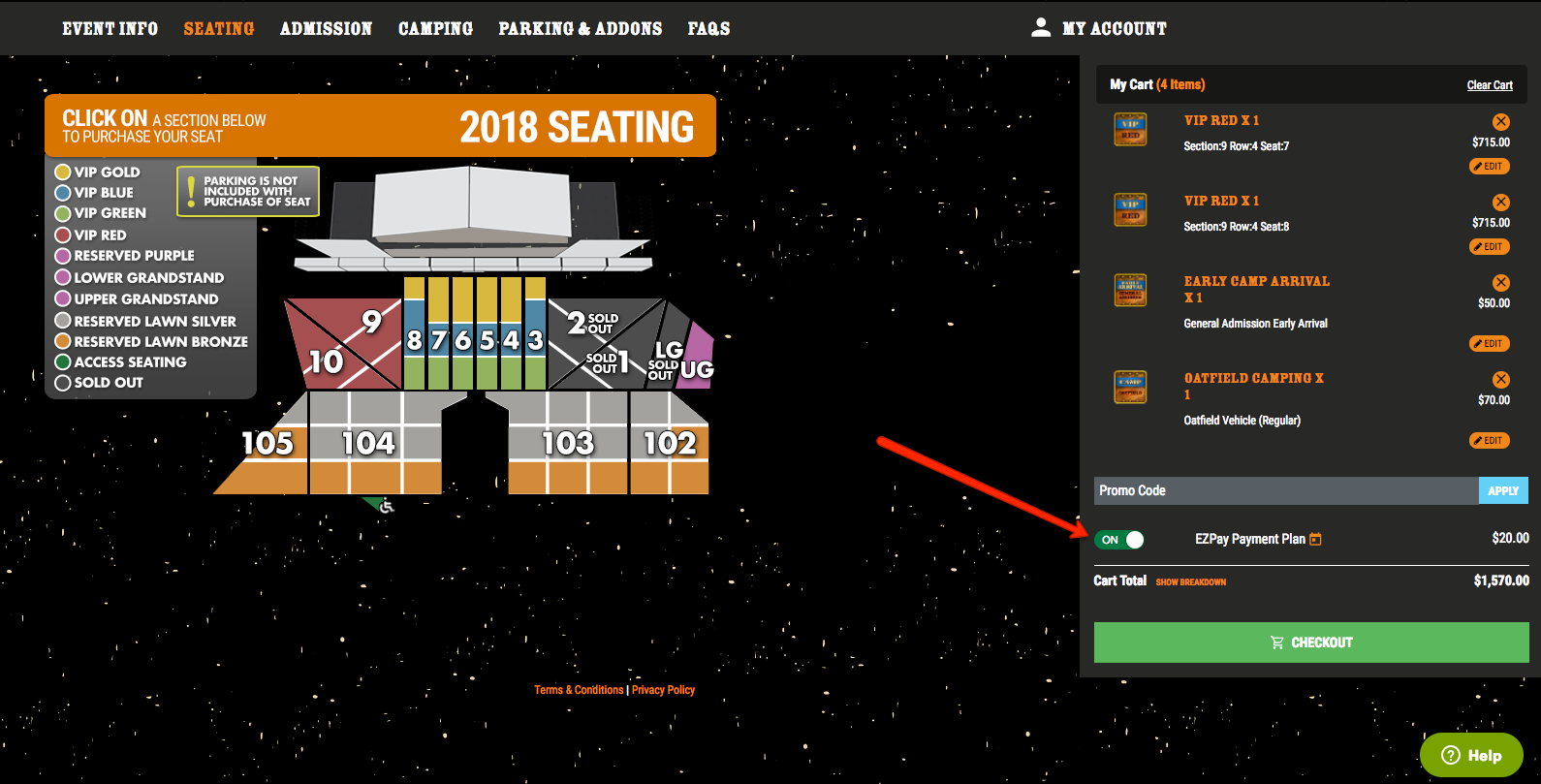 For those looking to help ease the payment process for purchasing WE Fest tickets, we have teamed up with EZ Pay again this year to offer payment plans to all of our guests! Here's how it works:
After you've added everything in your cart and ready to check out, there will be an option to enroll in EZ Pay when you are directed to enter in your credit card information. There is a small fee to enroll and will allow you to break your payments up into 5, 4, 3, or 2 installments (depending when tickets are purchased). Once you click on the option to enroll, it will then tell you how much you'll be charged for the first transaction as well as all future payments!
You can select EZPay during checkout in your ticket order.
Please note:
– A minimum of $100 must be purchased to enroll.
– Payments are applied to your card monthly automatically the same day you made the initial purchase (ie. If you purchased on the 19th, you will be charged on the 19th of each month until your payments are fulfilled).
– If your EZPay payment details change (card expires, use different card), please call us at (800) 493-3378 to submit new details.
WE Fest will not stop-payment at any time. By entering into an EZPay plan, you are agreeing to pay your order in full. If, for any reason, a charge is denied, you are responsible for making the payment in full within 10 days of the rejected charge. If a payment is not made in full within 10 days after the initial charge, your order WILL BE CANCELLED, and we will refund all money you have paid less a cancellation charge of $75.